So Sarah's favorite movie at the moment is Disney's
The Lion King
.
Which isn't so bad, it has pretty music
(I really need to get Tarzan, that had the BEST music!)
.
Anyway, well you know the part in the movie where Nala and Simba are
getting baths from their moms?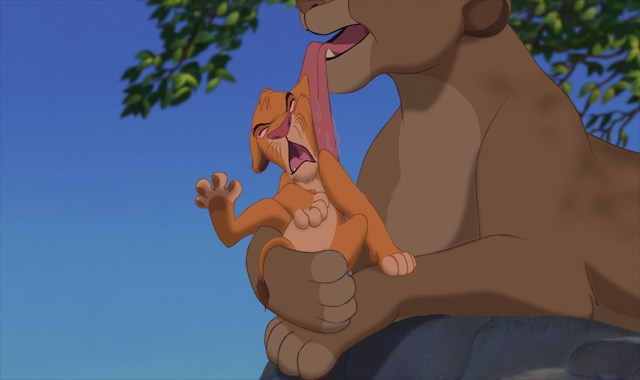 Well the other day I walked upstairs from the basement and found Sarah sitting on the couch next to the kitty. Then Sarah said: "Watch Mon-ney!"
(which usually is a warning for trouble)
, and thats right, you guessed it. She proceeded to lick the back of the kitties neck up to her head.
Ahhhhh! Soooo GROSS!!
Oh, well. At least she is creating a good immune system and funny memories.